The Minister of Foreign Affairs of Germany, Heiko Mass and the Secretary of Foreign Affairs, Marcelo Ebrard, signed a joint declaration agreeing to start a new stage in the "Alliance for the Future" that unites both countries. 
During the working visit in Mexico's Minister of Foreign Affairs Germany, Heiko Mass, the Foreign Secretary, Marcelo Ebrard, he reiterated that the bilateral relationship is very important in the future as both countries are interested in further investments and strengthen different sectors.
"There is a will to expand our cooperation and the partnership for the future to generate better results.There are many sectors in which we can deepen such as energy, technology, dual training, culture, human rights, among others. German investments in Mexico are very important and we will surely have new joint projects and actions for our economy, "said the chancellor.
Both officials signed a joint declaration agreeing to start a new stage in the " Alliance for the Future " that unites both countries.
Among the identified priority areas to work are strengthening multilateralism and an economic order based on rules and free trade, combating corruption and impunity, respect for the rule of law, promotion and protection of human rights, promotion of social welfare and inclusion, protection of the environment and combating climate change, and the promotion of innovation, digitalization, science and technology.
"This stay has shown that we want to join efforts in such important values ​​as the Rule of Law, the fight against impunity, the struggle for democracy, and international collaboration," said the German minister.
It also intends to promote the diversification of its economic ties and identify new spaces for trade and investment, in coordination with the private sector, highlighting the field of infrastructure, the automotive and aerospace sectors, renewable energies and the agrifood field.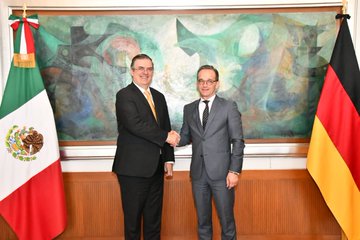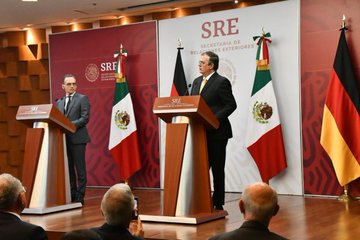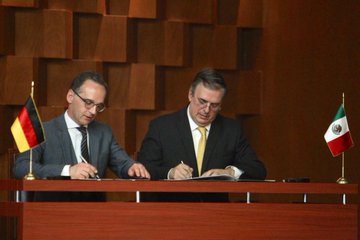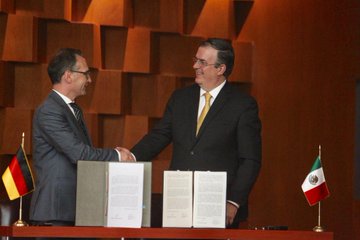 Aerospace sector
Also, in the chancellery signed the agreement by modifying the agreement on air transport between Mexico and Germany with the signature of Javier Jiménez Espríu, Secretary of Communications and Transportation.
The agreement aims to modernize the international political framework that regulates air operations between both countries in order to address connectivity and help strengthen the bilateral relationship and the development of other sectors of the economy.
Source: el economista
The Mazatlan Post