The earthquake measuring 6.6 on the Richter scale recorded in Ciudad Hidaglo, Chiapas, in Mexico, has shaken several parts of the world without fatalities, injuries or material damage being reported.
The National Seismological Service (SSN) reported at 10:14 this February 1 with an epicenter 40 kilometers southwest of Ciudad Hidalgo , Chiapas, an earthquake of 6.6 degrees; Minutes later a replica of almost equal strength, of 6.5 degrees, was recorded at 37 kilometers.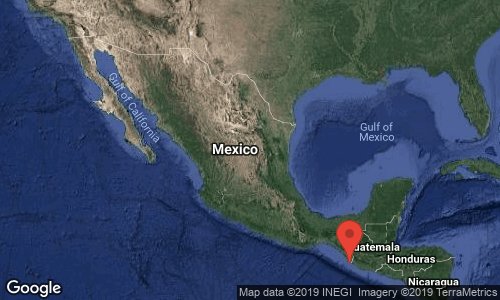 Preliminar: SISMO Magnitud 6.6 Loc 40 km al SUROESTE de CD HIDALGO, CHIS 01/02/19 10:14:11 Lat 14.48 Lon -92.46 Pf 10 km
The strong earthquake affected several states of the Republic of Mexico, such as Tabasco, Veracruz, Oaxaca, Puebla, Guerrero, State of Mexico (Edomex) and Mexico City (CDMX) ; but the most shocking thing is that the telluric movement reached other parts of the world.
" EarthquakeMag 6.4, off the coast of Chiapas, there is NO threat of Tsunami for El Salvador. MB ", reported on social networks.
In Guatemala, damage was reported to the Enríquez Passage building after the 6.6-degree earthquake that occurred in Mexico.
"Damages in the building of the Enríquez passage after the earthquake registered in the city of Quetzaltenango.", Posted on social networks.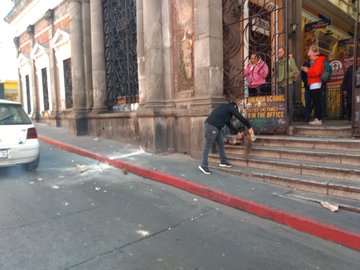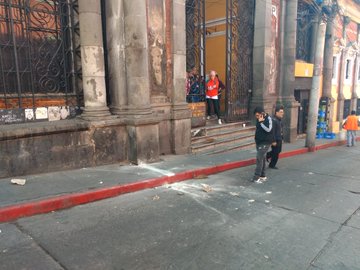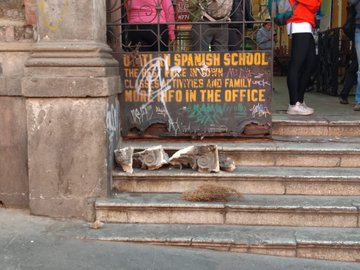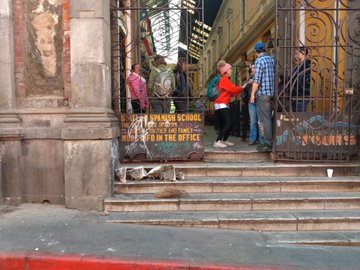 Damages to building on pasaje Enríquez luego in la ciudad de Quetzaltenango.
Source: Notimex, La Verdad