Civil Protection authorities are attentive to the meteor to safeguard the integrity of Sonora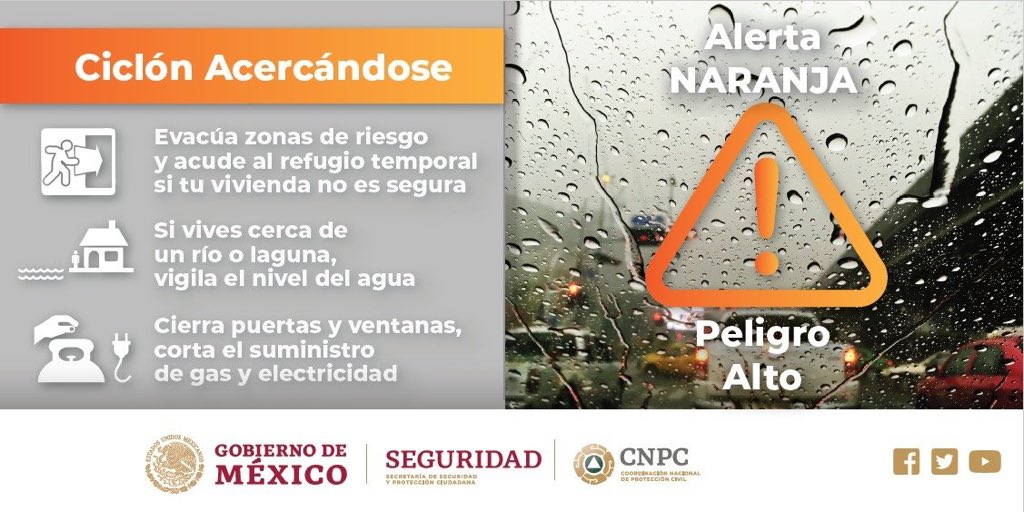 Sonora.- Before the passage of Hurricane 'Lorena', the Department of Civil Protection in the state of Sonora, issued an Orange, Yellow and Green alert in the entity.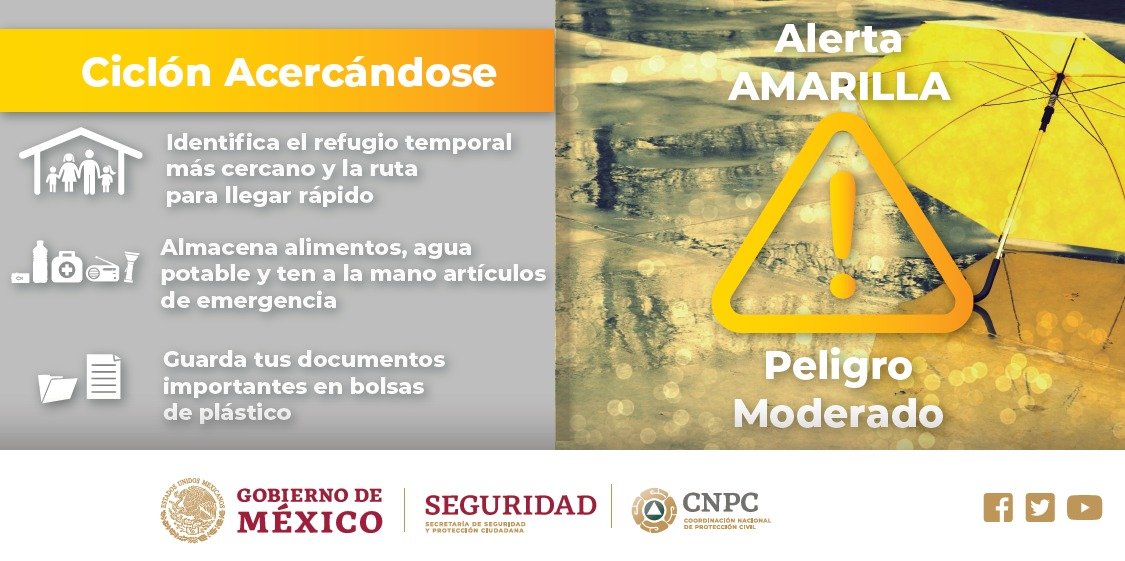 The agency reported that the municipality of Hermosillo and South of the state is in Orange Alert; in both the Yellow and Green Northwest in the rest of the entity.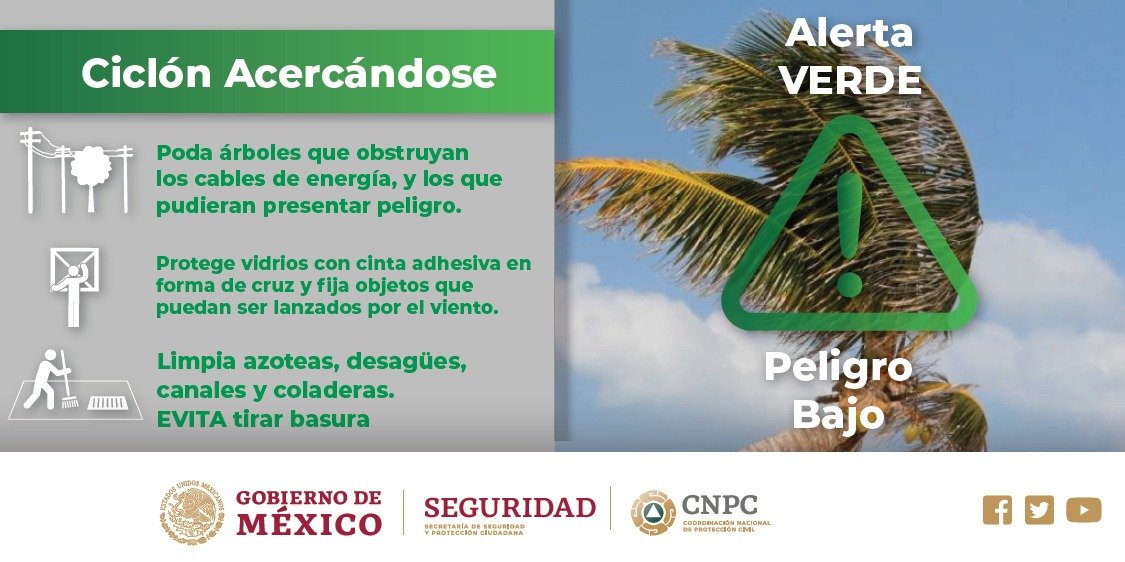 Through his Twitter account, he urged the population to follow the recommendations of the authorities and avoid any risk of heavy rains that are forecast for the region.
Forecast
This Saturday, hurricane "Lorena" will cause torrential rains in regions of Baja California Sur and Sonora, intense in areas of Sinaloa and very strong points in Baja California, entities where it will also generate winds over 80 kilometers per hour (km / h) and waves from 3 to 5 meters (m).
Winds with gusts greater than 50 km / h and waves of 1 to 3 meters are forecast in Baja California, Nayarit and Jalisco, and winds of the same intensity in Coahuila, Nuevo León, Tamaulipas, Querétaro, Hidalgo and Oaxaca.
They provide heavy rains in localities of Chiapas; very strong in areas of Chihuahua, Durango and Oaxaca; strong points in Nayarit, Jalisco, Colima, Michoacán, Guerrero, Veracruz and Tabasco; intervals of showers in Coahuila, Tamaulipas, San Luis Potosí, Zacatecas, State of Mexico, Puebla, Campeche, Yucatán and Quintana Roo, and isolated rains in Nuevo León, Guanajuato, Querétaro, Hidalgo, Tlaxcala, Mexico City and Morelos, due to two low pressure channels, one located in the West and Central Mexico, the other in the Southeast of the Country and Tropical Wave Number 41, which will be extended in the South of the Mexican Republic.

At 07:00 hours, Central Mexico time, hurricane "Lorena", category 1 on the Saffir Simpson scale, was located 90 kilometers (km) north-northwest of La Paz, Baja California Sur, and 165 to the southwest of Topolobampo, Sinaloa, with maximum sustained winds of 120 km / h, gusts of 150 km / h and displacement to the Northwest at 15 km / h.
Tropical Storm "Mario" was located 415 km south of Cabo San Lucas, Baja California Sur, with maximum sustained winds of 85 km / h, gusts of 100 km / h and movement north at 7 km / h.
Source: linea directa
The Mazatlan Post