To celebrate the 112th anniversary of the birth of Mexican painter Frida Kahlo , a show was inaugurated in her honor at the Zócalo in Mexico City .
One of the main attractions of the exhibition is a sculpture 12 meters long by two meters high, where the painter can be seen reclining on a bed.
Via Giphy
This work is in the center of the plate.
You can also find six mexicraneos , scenography of colorful flowers and vegetation of Xochimilco producers .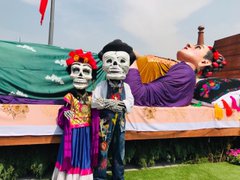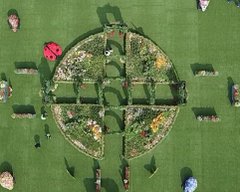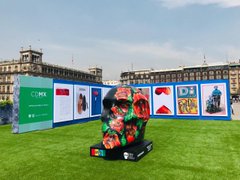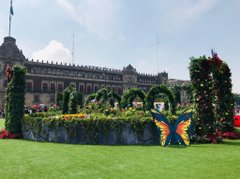 This sample, driven by graphic designers in the world has been exhibited since 2018 at the Consulate of Mexico in Texas, at the Palacio de Correos in Rio de Janeiro, at the University of Monterrey, at the University of North Texas, in the gallery The Rule of Mexico City, and currently is exhibited at the Institute of Mexico in New York.
Source: unotv
The Mazatlan Post