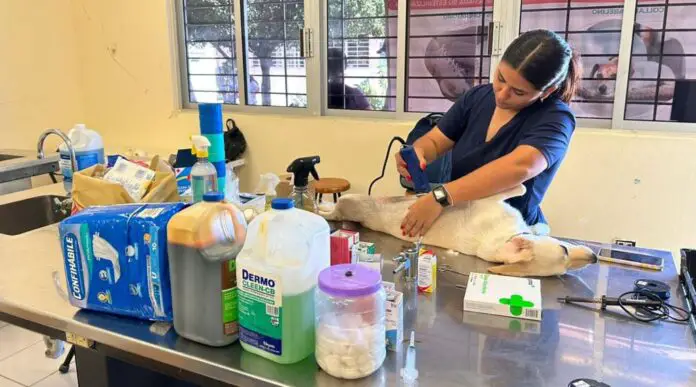 Next Saturday dogs and cats will be stylized on Isla de la Piedra and later on in Walamo
Mazatlán, Sinaloa, November 05, 2022.- The Government of Mazatlán, through the Department of Ecology and Environment, carried out a campaign to sterilize dogs and cats for free in Villa Unión, with the purpose of avoiding the overpopulation of street animals.
Yesenia Guadalupe López Macías, Coordinator of the Center for Animal Welfare and Control (CEBICA), said that they are carrying out the campaign for the second time in the syndicate, due to the good response they had the first time when sterilizing more than 60 animals, including dogs and cats.
He commented that the route traveled in the rural area includes from El Quelite to Villa Unión, for the second time and will continue in Isla de la Piedra and Walamo.
He mentioned that the sterilization campaign for dogs and cats that they carry out in rural areas is attended by three veterinarians and 6 assistants who attend from 9:00 a.m. to 2:00 p.m. To date, they have attended more than 100 animals.
He said the purpose is to avoid overcrowding and mistreatment of street cats and dogs.
López Macías recalled that the Animal Welfare and Control Center is permanent in the city from Monday to Friday and on Saturdays they visit the rural area.