A group of Peruvian tourists asked for help from Cancun police after a taxi driver tried to charge 4 thousand 500 pesos for a trip from the Hotel Zone to the 96 Region.     
According to local media, the girls, who had traveled to the area for a nursing conference, had already paid 2,500 pesos to the driver for the trip, but the driver demanded more money.
Unable to reach an agreement, the women asked for support in front of the Municipal Palace, so those involved were transferred to the facilities of the State Attorney General's Office to continue looking for an agreement.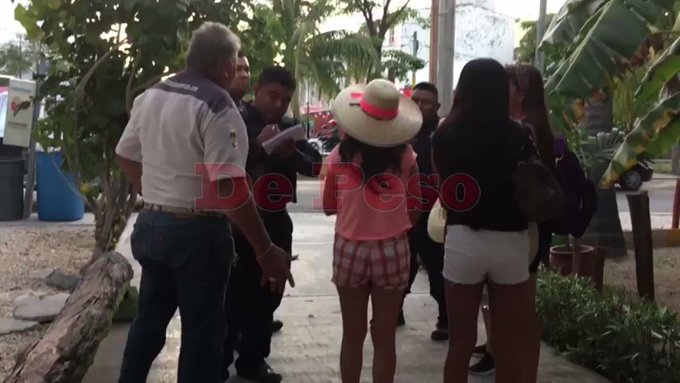 #Cancún| ¡Completa estafa! Taxista de la unidad 4944 exige el pago de 4500 pesos a turistas peruanas por llevarlas de la Zona Hotelera a la Región 96. (Video: C. Calzada)8219:05 – 8 may. 2019225 personas están hablando de estoInformación y privacidad de Twitter Ads

The taxi driver said that the 4 thousand 500 pesos is the fee that is always charged for this journey, so he continued in his position.
Source: noticiaszmg
The Mazatlan Post