Today we want to talk about one of the pampered seafood of the Pacific: the delicious and always fresh ax callus. Also, as we know it is hot these days, we leave you a recipe to cool down with an aguachile.
We must recognize that the Mexican sea is privileged. We have unique species with which we can prepare dishes for all tastes and that is the case of the ax callus.

Under the sea…

The food of the sea is practically infinite . So much so, that there are species that we do not know at the bottom of the ocean; there are some others that we have very located because they are classics of the kitchen and its incredible flavor.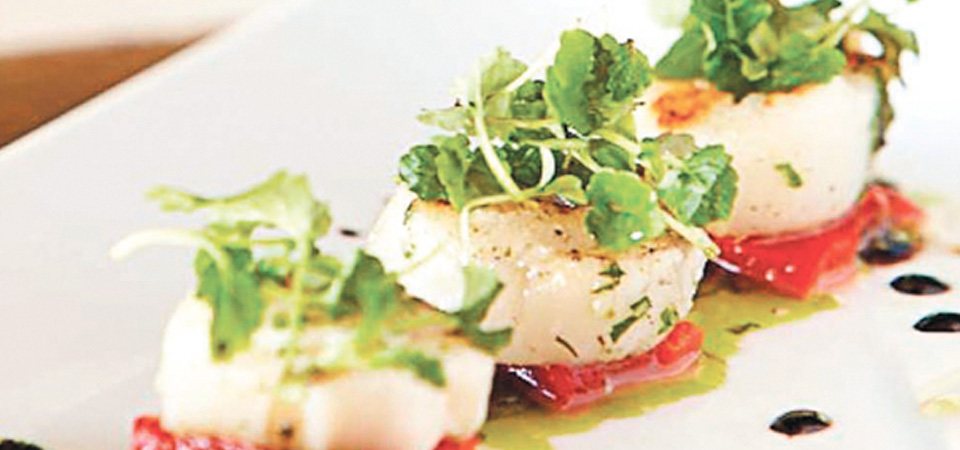 In the world of mollusks with shell (what we generically know as clams of all types) there are several classifications.
Believe it or not, the ax callus also comes from a clam, its shell is fan-shaped and they become larger than a hand.

The valuable thing about all this is when they open: the middle muscle, that very firm white carnit that is covered by a cartilaginous skin. That is what we know as an ax callus .

These mollusks grow on the Pacific coast, specifically from Baja California to Peru.
We love how they are prepared in Sinaloa.

Like all seafood, it is important to know its season, and it is from January to May.
There are varieties of ax callus. If you see the lion's claw safe you will be surprised by how big it is.
There is also the smooth variety, the kidney and the round, and all the names correspond to the shape of each one.
Never buy a callus that looks flaccid or a yellowish color.
The best ones are very firm, with a part a bit harder and completely white , a little translucent.
Always, always, always, that they smell of the sea and that they are preserved in ice.
Hot or cold
The texture of an ax callus is quite firm, which does not happen with the rest of the clams.
For that reason, very smart chefs decided to treat it in a similar way by cooking them sealed with butterand vegetables.

If you like the cold theme, there are ceviches, tostadas, and aguachiles, both red and green.
It is also a good idea to add them as a protein in your salads; seasoned with a passion fruit vinaigrette you will have a winning combination.
Go to the market because the recipe we have is delicious.

Ax callus aguachile
Ingredients (4 servings)
1 kg of ax callus
1 cup of lemon juice
2 chiles cuaresmeños
1 purple onion, chopped julienne
1 cucumber cut into half slices
¼ cup chopped cilantro
c / s olive oil
c / s of salt
Corn toasts to accompany
Way to be done
Make a marinade liquefying the lemon juice and one of the chiles cuaresmeños -without seeds-, a little oil and salt.
In a bowl mix ax (they can be complete or in potions), the other chile cuaresmeño finely chopped, the onion and the cucumber.
Add the marinade, mix, cover with plastic and refrigerate for 15 minutes.
Finish with the chopped cilantro, a little more olive oil and salt.
Serve with corn toast.
Source: animal gourmet
The Mazatlan Post