A study made from mango peel revealed that tropical fruit has healing properties
After conducting various studies in animals vitro in and in vivo, the researcher Lesslie Espinosa of the National Polytechnic Institute ( IPN ) has developed an extract from the skin of the ataulfo mango found that tropical fruit has properties antibacterial, antioxidant and cicatrizing.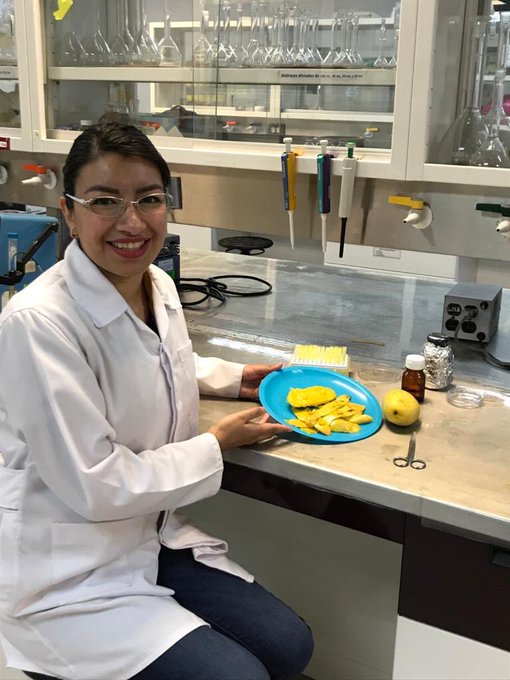 According to a statement released by the IPN with said extract of its skin may heal superficial wounds in a shorter time than the naturally involved. 
The study by Espinosa, who is a doctoral student at the National School of Biological Sciences (ENCB), was advised by researchers Leticia Garduño Siciliano of the ENCB and Marco Aurelio Rodríguez Monroy of the Faculty of Higher Studies (FES) Iztacala of the University National Autonomous of Mexico ( UNAM ).
Both Leticia and Marco helped Lesslie to elucidate the phenolic compounds and properties of the Ataulfo ​​mango peel because, first to obtain the extract, they had to remove the peel from the fruit and removed most of the pulp to dry.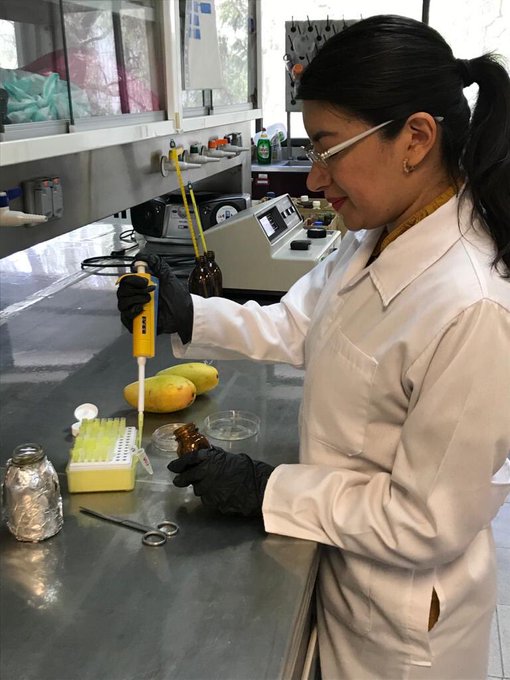 "We subjected it to a maceration process with a high polarity solvent to extract the phenolic compounds and finally we carried out various filtration processes to obtain the crude extract"

Lesslie Espinosa, researcher
After obtaining said extract of the handle effectiveness was evaluated in vitro and tested microbial, antifungal, activity antibacterial and antioxidant that help in the process healing that sometimes can be affected by various factors.
To verify its benefits, it was tested in CD1 strain mice in which they made an incision simulating a surgical wound to subsequently apply the 10% gel solution for a period of 14 days.
"Naturally, the healing of the wound is carried out between 14 and 30 days but, in the animal model, we verified that at the microscopic level from day 8 or 9 the wound was already closed; by day 11 the first two layers of skin were already closed "

Lesslie Espinosa, researcher
The next step, according to Espinoza, will be to carry out tests to determine the level of toxicity that could be in the extract, despite the fact that the animal test did not show any related effect.
The next steps for this new mango extract will be to continue studies to determine its safety levels and then test it in patients for possible treatment.
For Great Mango Recipes click Below
Source: sdpnoticias.com
The Mazatlan Post