Mexico.- In 291 days of the government of President Andrés Manuel López Obrador, 200-morning conferences have been held, which have lasted an average of 92 minutes.
According to an infographic shared on the Twitter account of the general director of SPIN Workshop on Political Communication, Luis Estrada, details the figures of the López Obrador's morning, in which he points out that from December 3, 2018 until September 17 There have been an average of 56 non-true statements just for a Tabasco conference.
Also, in 57 days of the morning conferences without presenting health analysis.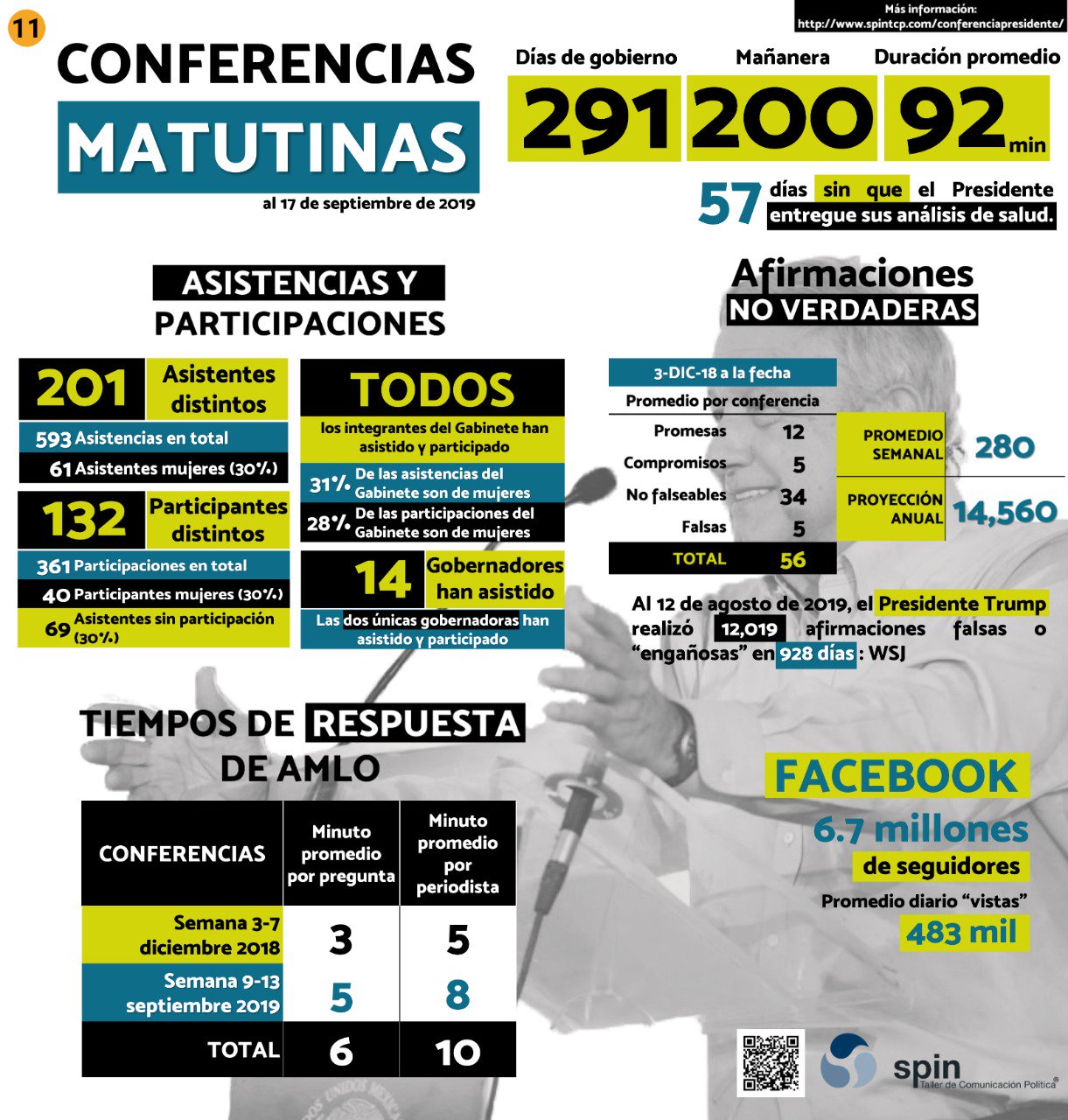 Source: contrapesociudadano
The Mazatlan Post