* Workers who live daily
* Two minimum wages on average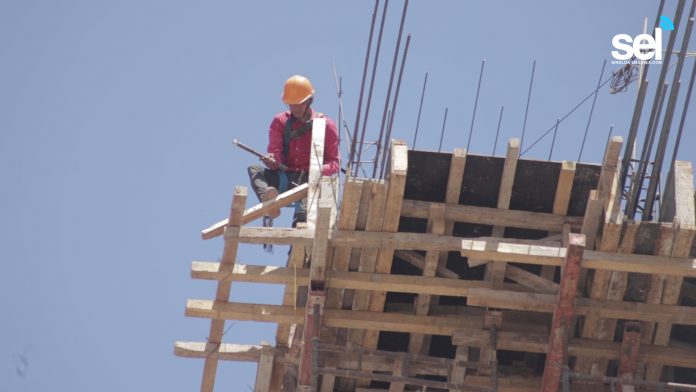 Alfonso Altamirano and Víctor Antonio Ramos are two laborers who live daily; if they don't work, they don't eat, and they have a family to support. They say they are concerned about the situation of COVID 19 and the restrictions that lead them to lose their jobs.
Alfonso affirms that he earns two minimum wages and that he struggles to take food home; "with the situation of the epidemic and that we can be left without work". He indicates that with coronavirus problems, salaried workers and those who earn little should be supported.
They claim they have the IMSS, but no other benefits. They claim that sometimes they work six or even eight months in construction because there is not always a job. "Here at this site we have been employed for a year, but it has been luck", emphasizes Alfonso.
For his part, Victor points out that when there is no work, unfortunately they have to borrow from family and even friends. He says he has debts, after he couldn't work a month and a half; the rent is a "La Chinga" and sometimes it is not enough for food. Victor has a wife and two children, although his wife helps him
Despite the contingency, they do not wear face masks, but they agree that they are asked to wash their hands from time to time.
Source: sinaloaenlinea.com
The Mazatlan Post