Mayor insists that he will not rest in promoting the destination so that there is more tourism and income
Mazatlan, Sinaloa. – The Mayor Luis Guillermo Benitez Torres said his government will not rest in its attempt to attract more tourism and income for Mazatlan, so there better wages in the harbor, so continue to promote and support events like Carnival Week the Troca that has just ended, the Motorcycle Festival that begins on the 12th and the 2020 Tourism Summit, which will take place from March 19 to 20.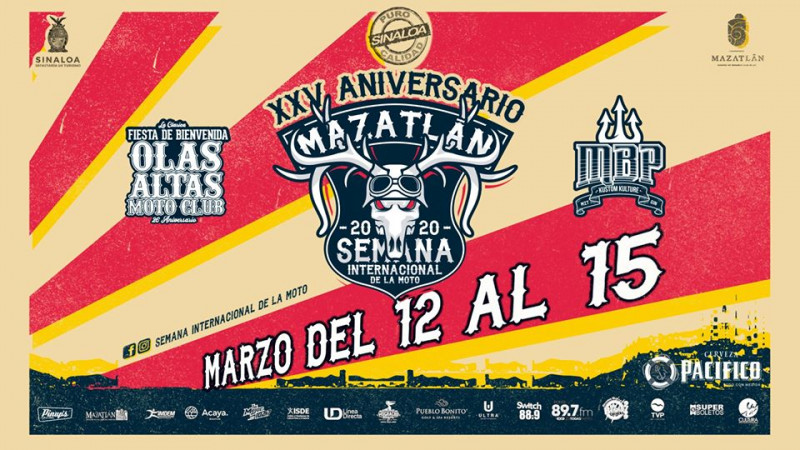 He said the latter represents one of the three most important annual events of the real estate industry, in which 500 businessmen from across the country are expected to arrive.
500 businessmen come from all over the country, mainly in real estate developments, towers, hotels, are those who have the money and who can decide to do a large-scale work, that's why we will attend them as they deserve, because we want each day Mazatlan is doing well

Luis Guillermo Benítez Torres
He said that he will not rest in the task of making Mazatlán a better city every day, supporting the neediest and the most vulnerable colonies.
The municipal president committed to teachers and parents of the Nueva Creation kindergarten in Villa Tutuli, to build a roof that allows them to have adequate space for the best development of the students, where they can carry out recreational activities, play games and outdoors, within a comfortable space.
He also said that he will do everything possible to help families who are being evicted from their homes, in that urban sector.
Some people are taking them out of their homes, I understand that they are private houses, this movement is to help those who need it most, if it is on our side we will help them, and we will gladly do it

Luis Guillermo Benítez Torres
He indicated that to date 66 social works have been inaugurated totally free for the citizen, and most of these are vulnerable and unprotected colonies.
Among the personalities who went to Civic Monday, are Captain Jaime Rodríguez Cano, who attended on behalf of the III Military Region; frigate lieutenant José Rangel Reyes, from the IV Naval Zone, and María Kenia Camarena Aguilar, head of SEPyC Regional Services.
Source: el sol de mazatlan
The Mazatlan Post