Caro Quintero recently appeared in several photographs on social networks, despite the threat of extradition against him
In social networks, a photo circulates where the drug trafficker Rafael Caro Quintero appears, one of the original founders of the late Guadalajara Cartel. 
The image shows the considered "public enemy number of the DEA" next to a young man whose identity is unknown.
Likewise, it has been mentioned that Caro Quintero has been seen in several municipalities of Sinaloa while being sought by authorities in Mexico and the United States government that offers 20 million dollars for his capture.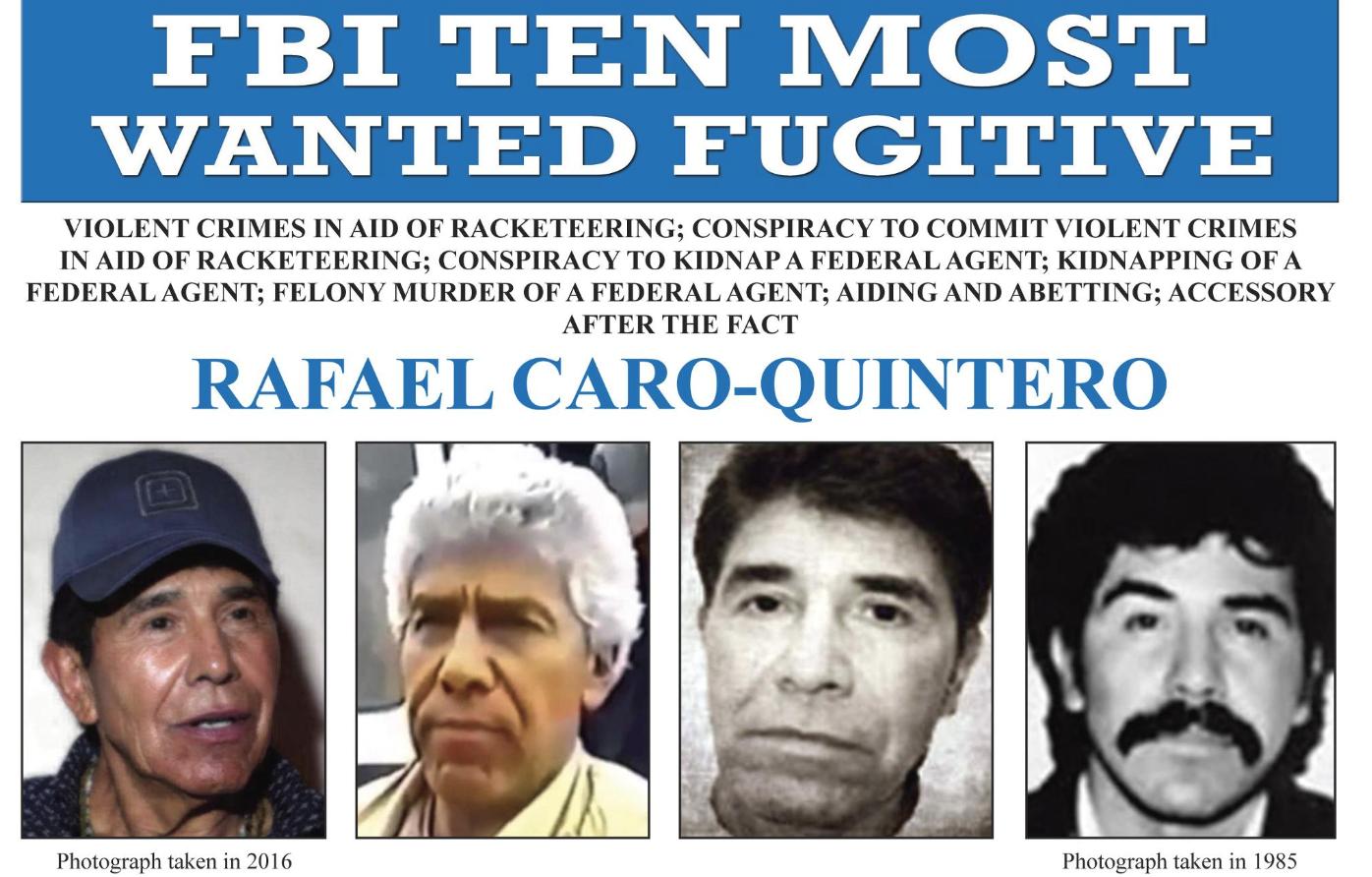 The US Drug Enforcement Agency (DEA) seeks the drug trafficker for the murder of former agent Enrique 'Kiki' Camarena and his pilot, as well as for crimes such as organized crime and drug trafficking. 
Camarena and Alfredo Avelar managed to infiltrate the Guadalajara Cartel in the 1980s but were discovered and subsequently tortured and killed.
Caro Quintero was arrested in Costa Rica and was extradited to Mexico where he was sentenced to 40 years in prison, of which he only served 28 when he was released on August 9, 2013, because, according to a Mexican court, he was tried improperly 
In an interview conducted in 2016 by the journalist Anabel Hernández, the drug trafficker said that he was no longer engaged in the drug business, however, versions emerged that he maintains his own organization or that he joined Ismael "El Mayo" Zambada and the children of Joaquín "El Chapo" Guzmán with the Sinaloa Cartel.
At the time, the drug trafficker was in charge of drug exports and was recognized for having been accepted into the high society of Guadalajara.
Source: el impercial, la voz del pueblo, culichinews
The Mazatlan Post